Women Lingerie Strapless Front Buckle Lift Bra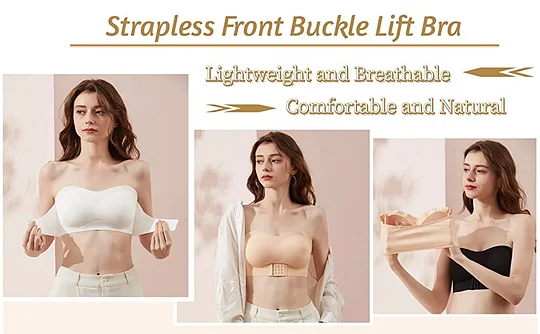 Women Strapless Push Up Bra with Clear Strap Convertible Multi-Wear Anti-slip Bandeau Bra
1. A strapless bra that is designed to be seamless, soft, and wireless.
2. It is made of premium quality material making it comfortable and breathable to use.
3. With front buckle, great for supporting and pushing up your breast.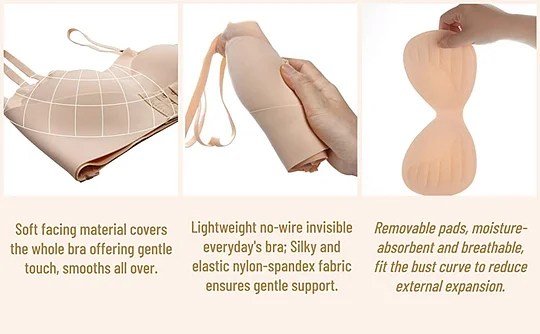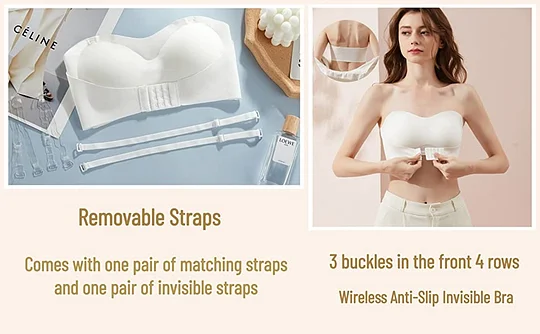 Removable Straps
: Strapless bra with one pair of matching straps and one pair of invisible straps. The bra is versatile and can be adjusted as a double-strap or single-strap, cross-back, bandeau bra depending on your needs.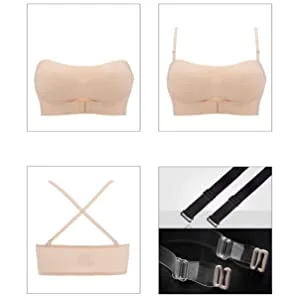 A variety of wearing styles can be combined at will
Convertible - With Detachable straps, 4 dressing way-strapless, one-way, crisscross, and regular way is at your option.
Easy to match - Let you wear low-cut, off-shoulder and backless tops and dresses without ruining the look, making you more elegant and charming.
Perfect occasion - Wedding ceremony, party, prom, family gathering, dating and your travel because of its versatility.