Strapless Adhesive Invisible Bras (Buy 3 Free Shipping)
What if there was a bra
 

so comfortable

,

 

so supportive

, and

 

so invisible

, you forgot you were even wearing it?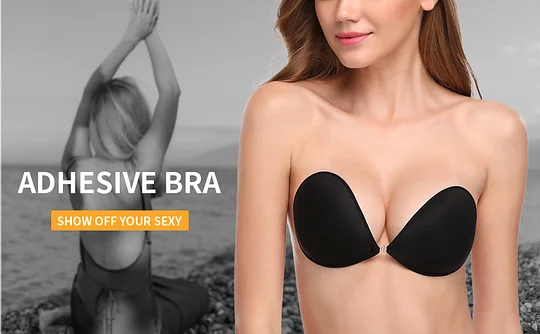 ✅Strong Stickiness
Our sticky bra has high-strength stickiness, so you don't have to worry about slipping off easily even if you wear it for a long time. It fits your chest tightly so that you don't have to worry about going in and out of various occasions.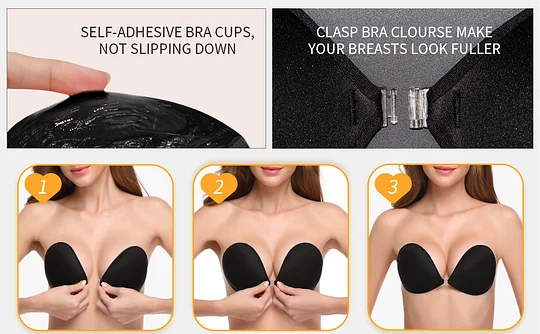 ✅Soft, Comfortable, Breathable
The strapless bra is made of excellent silicone and bio-gel, even if you take it off after wearing it for a long time, the gel will not fall off and stick to your skin. The outer fabric will also fit your clothes better.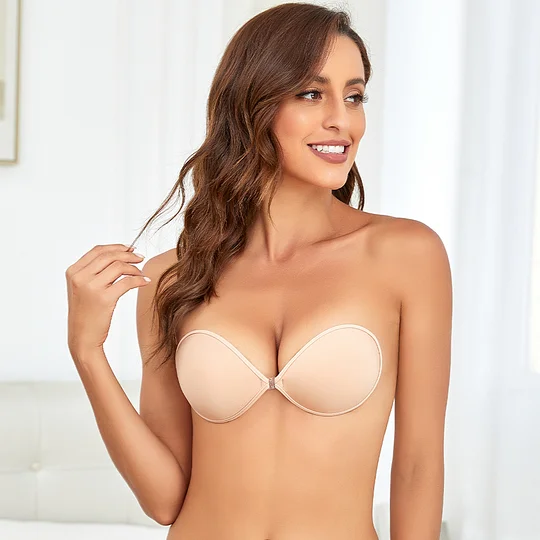 ✅Lightweight & Push Up Bra
The weight of the lift up bra is very light, and it is light and insensible after wearing. It fits seamlessly, and the embarrassing edge line of the bra will not be exposed.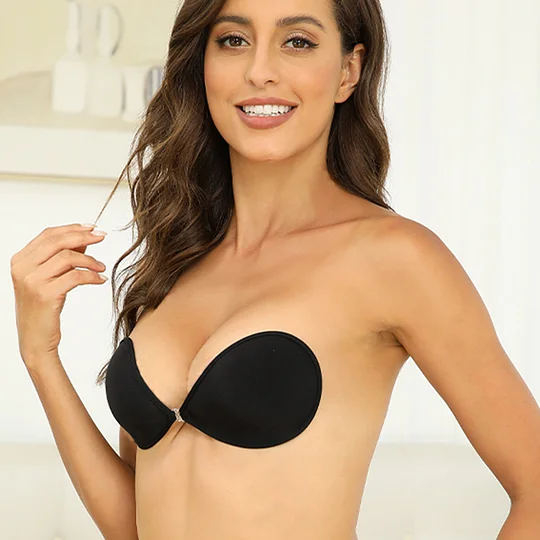 ✅Create a Deep V Curve
The front buckle material is durable, easy to wear, and can be pulled together to effectively fold the accessory breasts, which makes you more confident and free.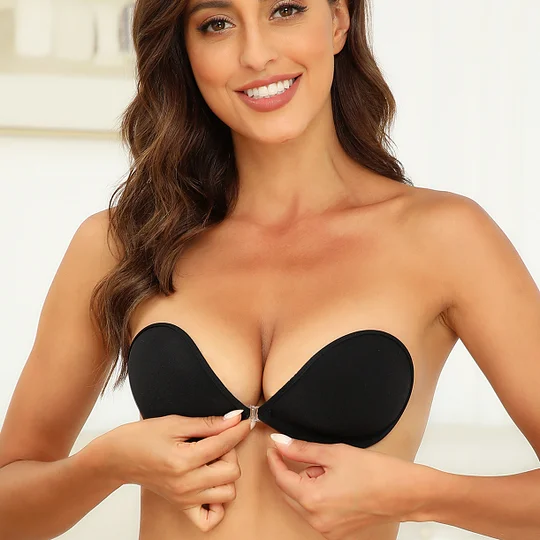 ✅Different Occasions
Our adhesive bras are suitable for trapless clothes, backless clothes, dresses, wedding dresses, low-necked clothes, suspenders, everyday wear, and even all the times when you don't want to be bound by traditional bras.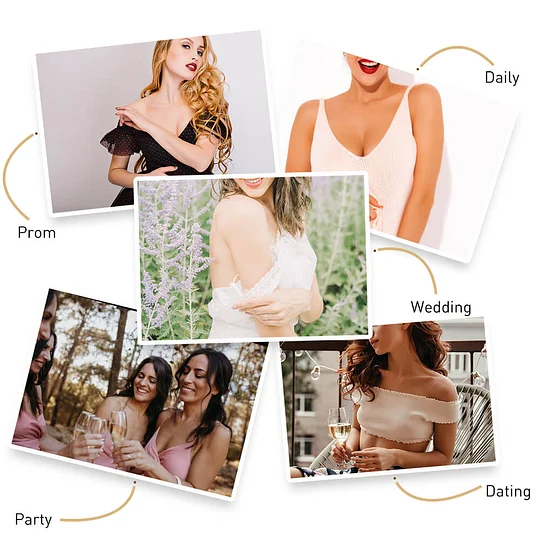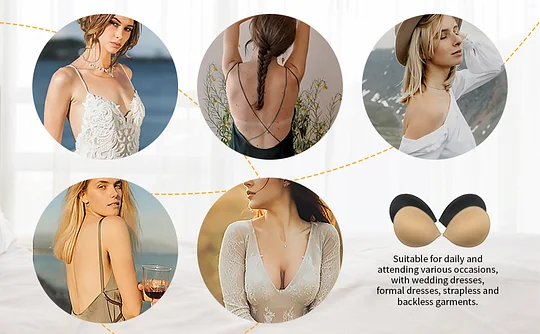 ✅Reusable & Washable
After use, put the bra in warm water, gently rub it with neutral detergent, then rinse off the foam with water and dry it. Do not put it in a high temperature to avoid the stickiness of the bra dropping. Stick the plastic film of the product back to one side of the gel for storage, and it can be used for many times.
The above size reference table is available for the U.S. region. For local size conversions in other regions, please see the size conversion table.