Ice Silk Non-slip Tube Top Bra
Ice Silk Bandeau hides and gathers your bust under off-the-shoulder shirts and dresses. Full-coverage cups without underwire add shape and support to accentuate your girl.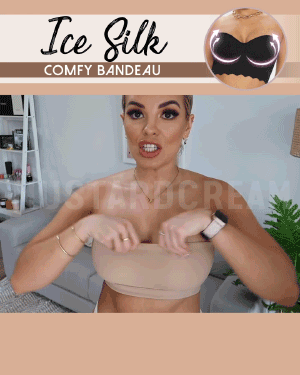 Softly Wraps Your Chest. Ice silk non-slip tube top uses 80% cotton and 20% ice silk material. Provides a cool and silky feel and four-way maximum stretch for the entire bra.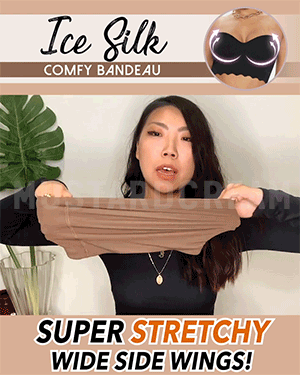 Super Support. A length-adjustable elastic band is added to the tube top back, and this unique non-slip strap adheres to your back along the cups to ensure the strapless bra stays in place.

Inside the tube top is an integrated detachable cup. Provide 2 kinds of wearing options to meet the needs of different occasions.
Tube Top Bra features adjustable hook-and-eye closures and a detachable shoulder strap, which also fits your curves perfectly!
Feature
Fully supportedAnti-skid and anti-jump
Comfortable and elastic
Smooths side and back bumps
Breathable and moisture-wicking
Material: 80% cotton and 20% ice silk
Detachable cups and shoulder straps
Size