DRAGON RIDERS -LEATHER FINGERLESS BIKER GLOVES
The best fingerless leather biker gloves you can own!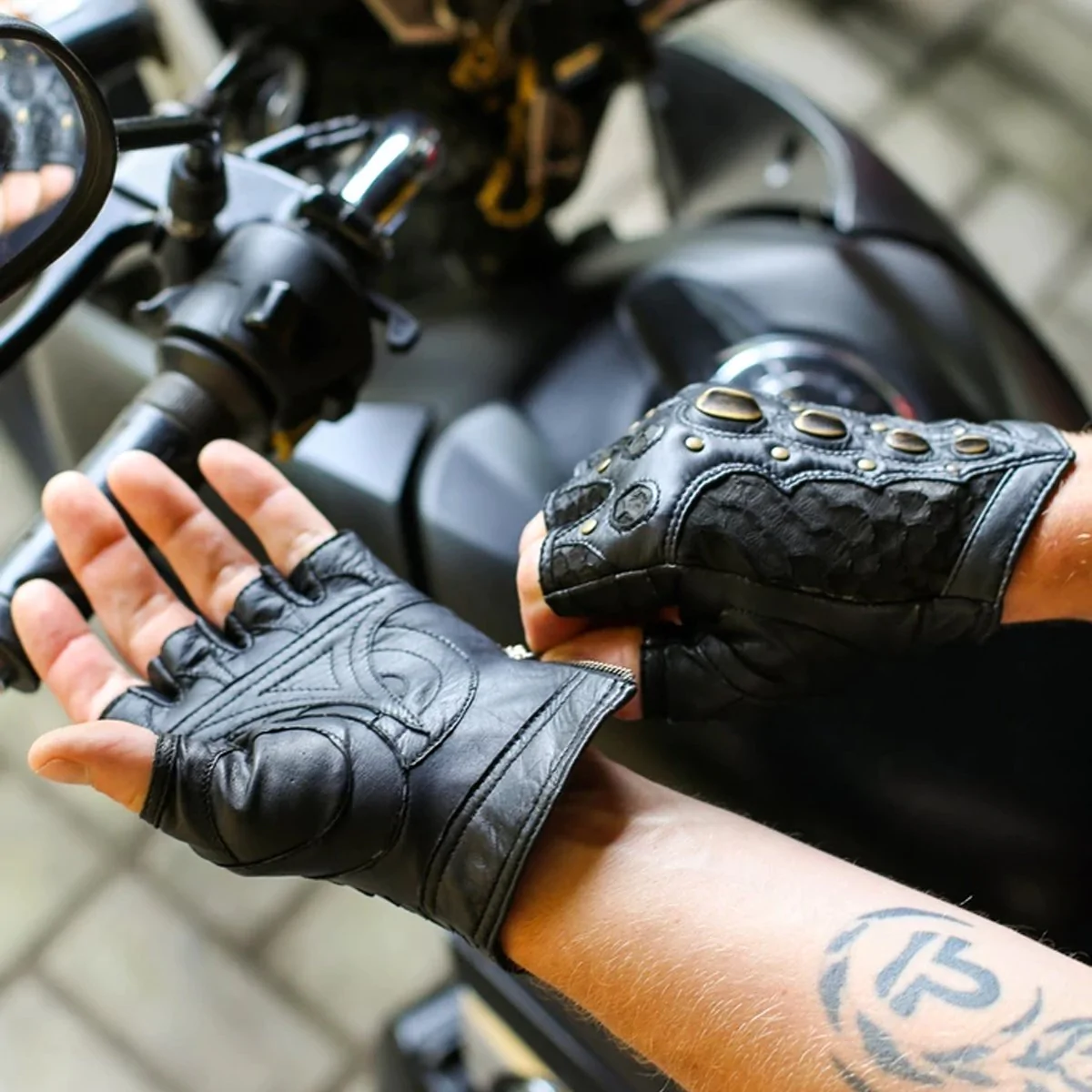 INSTRUCTIONS
Step 1: Clear the area.
Step 2: Feel the top-end leather as you slip your Dragon Riders on.
Step 3: Revel at their carved & cast, antiqued brass crocodile spikes cresting the rise of your hands.
Step 4: Fire up your dragon.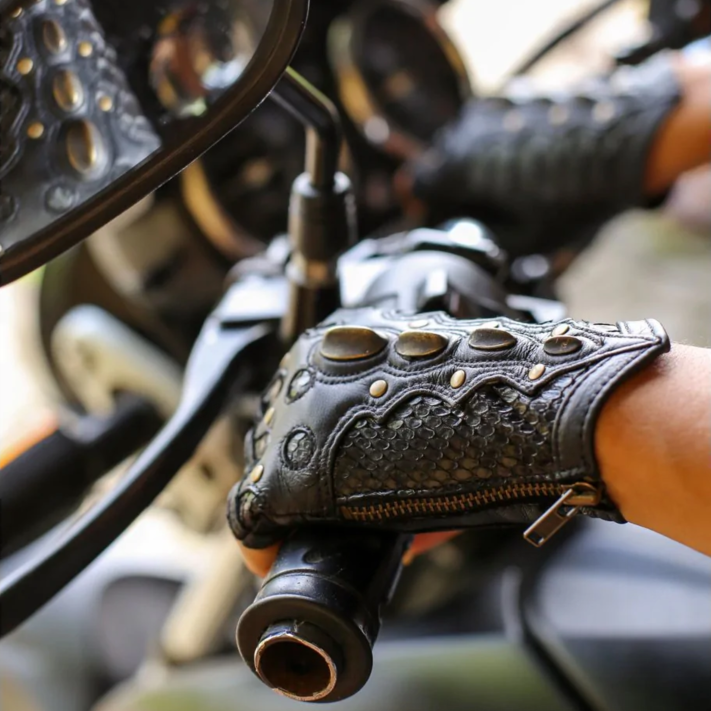 You may have to fend off the hordes as they try to possess these rare custom fingerless gloves, in black or cream, and handcrafted with astonishing detail for a badass reptilian aesthetic.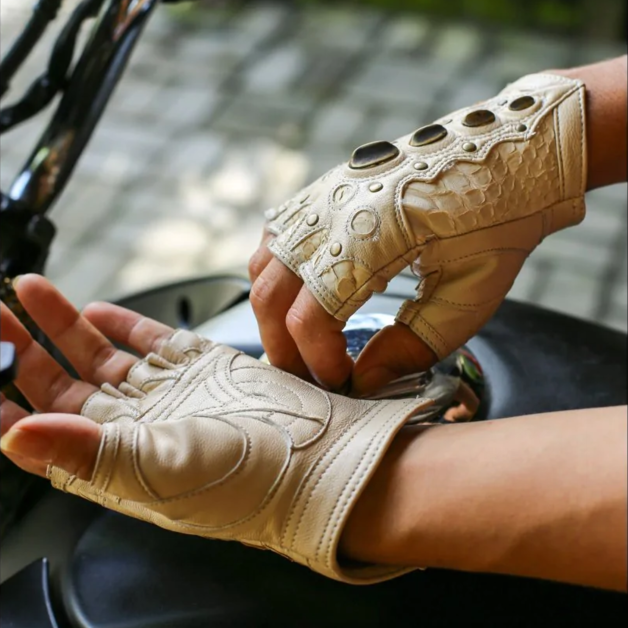 SIZING GUIDE
Measure with a measuring tape across the widest, meatiest part of your hand, not including your thumb, while making a fist(see photo).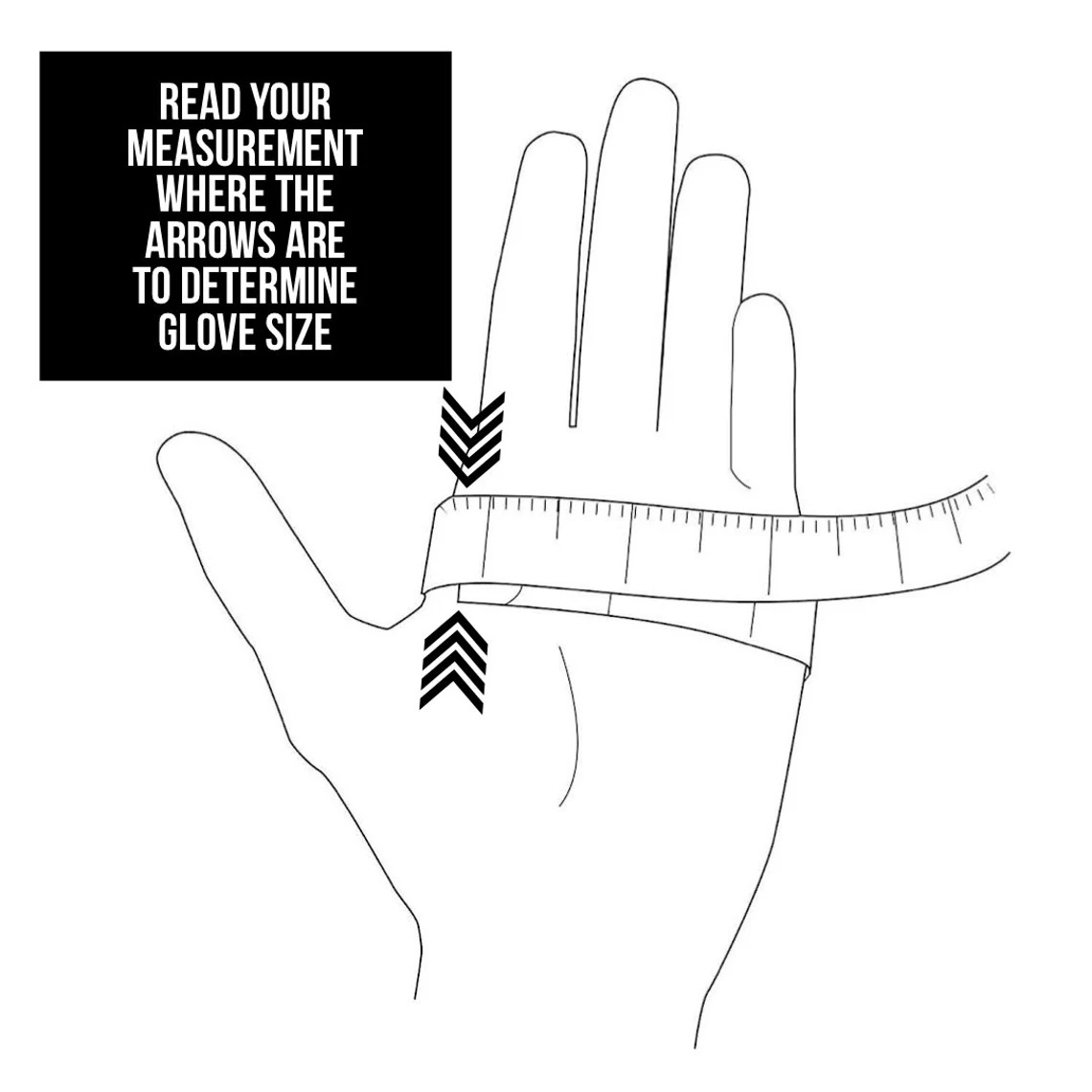 M: palm circumference 7.1''-7.5'' (or18-19cm)   【Suitable for height < 5'7 (or < 170 cm) and weight < 132 lbs (or < 60KG)】
L: palm circumference 7.9''-8.3'' (or 20-21cm)  【Suitable for height 5'7''- 5'9'' (or 170-175cm)   cm and weight 132-154 lbs (or 60-70KG)】
XL: palm circumference 8.7''-9.1'' (or 22-23cm)   【Suitable for height 5'9''- 5'11'' (or 175-180cm)   cm and weight 154-176 lbs (or 70-80KG)】
XXL: palm circumference 9.5''-9.9'' (or 24-25cm)   【Suitable for height 5'11''- 6'1'' (or 180-185cm)   cm and weight 176-198 lbs (or 80-90KG)】
XXXL: palm circumference 10.3''+ (or 26cm+)   【Suitable for height 6'1''+ (or 185cm+)   cm and weight 200 lbs+ (or 90KG+)】
We accept the return of products. Customers have the right to apply for a return within 14 days after delivery of the product.